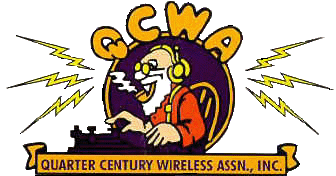 National Capital Chapter 70 - Ottawa, Canada
VE3YY Biography
Frank Stratton - QCWA# 32444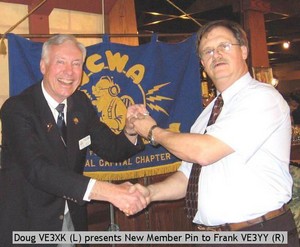 ---
---
Background
Grew up in Newfoundland
Education / Employment History
1963 – International Data Processing Institute – Diploma
1963-1966 – Royal Doulton – Computer Systems
1966-1968 – General Computer Corporation – Computer Systems
1968–1985 – Control Data / Computing Devices - Computer Systems
1985-1989 – Honeywell Corporation - Computer Systems
1989–1994 – Execom - Computer Systems
1994-2005 – Cyberguard - Computer Security
2005-2006 – Algonquin College – Information Systems Security – Graduate Certificate
2006 – Sicom – Private Computer Security Consultant
---
Amateur Radio History
1976 – First licensed as VE3JBB in Ottawa.
1977 – Advanced Amateur
1978 – Amateur Digital Operator's Certificate
1986 – Applied for and received two-letter call sign VE3YY. Also hold VE3RLP, VE3YYS and VE3YYC.
---
Additional Information
Built repeater VE3OTT and IRLP Node 2013 (VE3YYS).
Industry Canada Accredited Examiner.
Member of RAC.
My main amateur radio interests are wi-fi applications, D-STAR and other digital applications.
Member of QCWA and Chapter 70.
Was presented with my QCWA "30 Years Licensed" lapel pin at the Chapter 70 May 2007 dinner meeting.
---
---