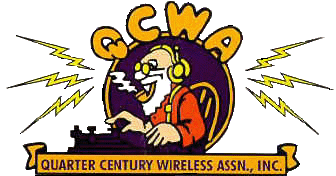 National Capital Chapter 70 - Ottawa, Canada
VE3WMB Biography
Mike Babineau - QCWA# 34988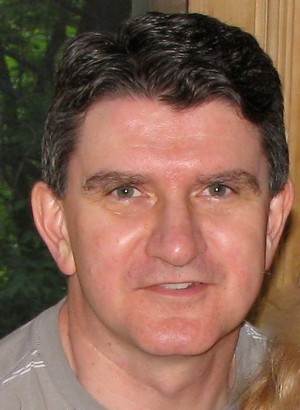 ---
---
Background
Michael grew up in New Brunswick.
Education / Employment History
1984 - University of New Brunswick - Bachelor of Science, Computer Science
1986 - University of Waterloo - Master of Mathematics (Computer Science)
1986-1993 Bell Northern Research - Software Developer on DMS 100 voice switch for International Markets. (POTS, ISDN, trunk signalling and maintenance features).
1993-1996 Nortel Networks - Senior Software Developer / Team Lead working on Subscriber Services Development (GSF Project to redevelop DMS core call processing using Object Oriented Technology).
1996-1998 Nortel Networks Software Design Manager - Japan Switching (SS7, Subscriber Features, Voice over Hybrid Fibre Coax).
1998-1999 - Nortel Networks OA&M Software Architect - Metro Optical Networks
1999-2000 - Nortel Networks OA&M Software Design Manager, High Capacity Optical Networks (J2EE)
2005-2009 - Mapleworks Technologies - Senior Software Developer / Team Lead working with customer developing Commercial Subscriber Services for a Class 5 IP-based telephone switch supporting MGCP and SIP VOIP.
---
Amateur Radio History
1980 - First licensed as VE1BXR, upgraded to Advanced Amateur in 1981.
1986 - Upon move to Ottawa was able to secure initials call sign VE3WMB
2005 - Became trustee for Ottawa Valley QRP Society Club callsign VA3OVQ.
2008 - Assigned secondary callsign, VA2NB, for cottage station in Quebec.
---
Additional Information
Mike's primary interests are HF QRP portable operations, QRP kit-building and antenna experimentation and modelling.
He is an active member of FISTS, SKCC, NAQCC, QRP Polar Bears and Feld Hell Club and enjoys collecting and using bugs and straight keys.
He is a founding member of the Ottawa Valley QRP Society and also enjoys casual HF Contesting. Uses HF CW and Soundcard modes (mostly Feld Hell) with Elecraft KX1, K1 and K2, Ten Tec Argonaut V, Yaesu FT-817 and FT-897D and various mono-band QRP kit rigs.
He has the QRP ARCI 1000 Miles per Watt Award and won First Place QRP Ontario Section, in the ARRL SSB Sweepstakes 1999.
Mike is a member of QCWA and Chapter 70. At the Chapter 70 September 2007 he demonstrated his Elecraft K1 HF QRP transceiver and at the November 2009 dinner meeting his presentation was "Hints and Tricks for Successful Portable Operation". Mike received his QCWA "30 Years Licensed" lapel pin at the May 2010 dinner.
---
---