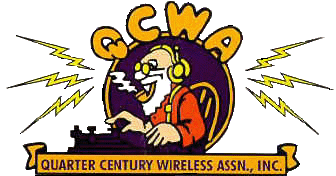 National Capital Chapter 70 - Ottawa, Canada
VE3UU Biography
Brian Jeffrey - QCWA # 31259
---
---
Background
Grew up in Ottawa
Education / Employment History
1957 – Graduated from the Ottawa Technical High School with a diploma in Applied Electronics.
1957-1958 – Electronic Materiel International – Technician
1958-1960 – National Research Council – Technician on for the FERUT Computer in M-14 (first commercial computer digital computer sold in North America). You can check out that "adventure" here.
1960-1963 – Federal Electric Corporation – Radician (radar technician) in the Arctic on the DEWLine.
1963-1965 – University of Ottawa – Engineering and Physics
1965-1966 – Instronics Limited – Service Department – Technician
1966-1975 – Instronics Techno-Products Ltd – Sales and Engineering Representative, then Field Sales Manager
1975-1980 – Anderson-Jacobson (Canada) Ltd – Vice President & General Manager
1980-1984 – Various sales and sales management positions.
1984–2021 - Self-employed small business owner and inadvertent serial entrepreneur having started 5 companys, one that failed, three that were sold off, and one we shut down in 2021.
2021 - Sorta retired.
---
Amateur Radio History
1957 – First licensed as VE3EBF in Ottawa. I recently reclaimed that callsign.
1960-63 – Licensed as VE8SK while on the DEWLine (various sites).
1964 – Licensed as VE3BCJ, which I held until 2000. I was inactive for most of that period.
2000 – Received my two-letter call (VE3UU).
2000 - Licensee for VE3CWM, the station at the "Diefenbunker, Canada's Cold War Museum."
---
Additional Information
Currently (2021) running an ICOM IC-7300 into a G5RV, with an R-3 vertical as a back-up antenna. (It was R-8 before it fell down!)
I am a member of RAC as well as QCWA and Chapter 70. I served on the Organizing Committee (Printing) for the QCWA 2004 International Convention and was the banquet speaker on "The Diefenbunker and its Cold War Role and the Restoration Efforts".
At the Chapter 70 May 2008 dinner meeting my presentation was "Adventures From The Coldest Part of the Cold War", dealing with my time on the DEWLine as their youngest radician (at the time).
My QCWA "60 Years Licensed" Certificate was presented in January 2017.
You can check our my radio website at www.VE3UU.com for more information and pictures of my station over the years, or visit my DEWLine website for some insights into working in the Arctic during the Cold War.
In a twist of fate, in 2021 I took over the chapter website duties from Doug Leach who became a silent key in 2020. Doug was not only a close friend but was my best man at my wedding. I have the opportunity to carry on his stellar work.
---
---