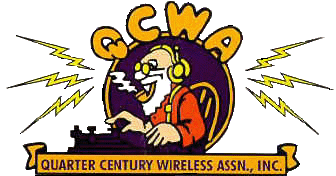 National Capital Chapter 70 - Ottawa, Canada
VE3OAT Biography
Martin Potter - QCWA# 36484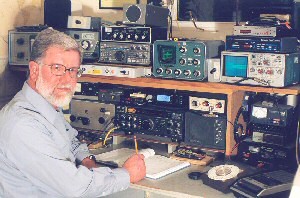 ---
---
Background
Education / Employment History
1963 - Graduated with Honours in electronics from Hamilton Institute of Technology (now Mohawk College);
- Worked for National Research Council at High-Speed Wind Tunnel and Radio Astronomy Section (Algonquin Radio Observatory);
1969 - Graduated with BSc in physics 1969 from Carleton University;
After that, worked for the Communications Security Establishment (CSE);
1996 – Retired to play radio, genealogy, genetic genealogy, amateur astronomy, reading (history, politics and hard sci-fi), and too many other interests;
Since 2008 have managed three small 'surname DNA projects', combining genealogy with DNA testing (Y-chromosome) to identify related family lines and explore their ancient origins.
---
Amateur Radio History
1954 - Started listening to shortwave. (still have all of my log books). My father, Bob Potter, VE3TO (now SK), had a big influence on these activities;
1957-58 During International Geophysical Year I really caught the 'DX bug'; DXed mainly utilities (phone and CW), military and some international broadcasters. Have QSL cards from many of them;
1983 - Earned my Amateur certificate and callsign VE3OAT;
1984 – Earned my Advanced Amateur certificate; Active then mainly for DX (HF and VHF); DXCC on HF, of course, and lots of grid squares on 2 m by tropo, auroral and meteor scatter (all lots of fun!);
Even got one 2 m contact (QSLed) by moonbounce with W5UN, sadly now SK, the only station with an antenna big enough to hear my little signal;
1995 - Joined RAC's Intruder Watch (part of IARU Region 2 Monitoring System);
1998 - became IARU Region 2 Monitoring System (MS) Coordinator and worked on that for 6 years, collating and compiling various hams' logs of non-Amateur intrusions into our Amateur bands, keeping all the IARU Region 2 executives and member societies informed of the problems caused by the intruders, and coordinating our efforts with similar work in Regions 1 and 3;
2004 - Retired as Monitoring System Coordinator;
---
Additional Information
Not very active on radio now due to high levels of local broadband noise from neighbours' appliances; Thinking of trying a magnetic loop antenna for low-noise reception;
Still like to tinker with precision frequency measurements, an 'art' I learned at CSE;
Despite not being very active on the air, I am a member of RAC, ARRL, QCWA, FISTS, SKCC, and QRPARCI;
Hold callsigns VE3OAT and VE3TO (my father's old callsign).
2014 - Joined QCWA and Chapter 70.
---
---