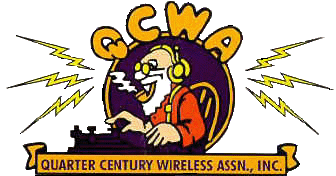 National Capital Chapter 70 - Ottawa, Canada
VE3NPC Biography
Clare Fowler - QCWA# 22981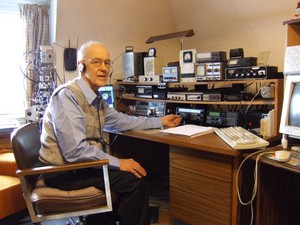 ---
---
Background
Grew up on a farm near High River Alberta.
Education / Employment History
1947-1949 – Certificate of Proficiency in Radio Second Class, Room 19 King Edward High School Vancouver BC.
1949-1955 - Department of Transport – Radio Range Radio Operator – Snag YT, Norman Wells NWT, OIC Dease Lake and Smith River BC.
1955–1964 - Department of National Defence Ottawa Wireless Station – Radio and Electronic Instrument Technician
1964-1971 - Department of National Defence Quality Assurance Laboratories – Head of the Electrical Standards Measurement Group
1971 - Algonquin College (Ottawa) – evening classes - Graduated as Electronic Technologist
1971-1985 – Royal Canadian Mounted Police Security Service/CSIS – Technical Officer
1985 – Retired
2012 - Moved to retirement lodge with very limited satellite operation.
---
Amateur Radio History
1948 - First licensed in Vancouver. Call signs held VE6JT, VE8AF, VE7YF VE3AAU, VE3BTC, and, since 1983, VE3NPC
---
Additional Information
While VE8AF, built a continuous coverage 26-tube dual conversion receiver.
Built a panoramic signal receiver display unit. Constructed all of my satellite antennas including 2m quagis, helix antennas for 70cm, 23cm, helix antennas and a 1.2m dish for 13cm. Also designed and built low noise preamps for 2m and 70cm.
Made extensive field test measurements on helix antennas and have had four papers published in the AMSAT Journal.
Operated SSB/ FM terrestrial on HF, 6M, 70CM and 23CM. Also operate SSB/FM on 2M, 70CM, 23 CM and 13 CM on Oscar satellites.
Hold DXCC Satellite #64 (228 confirmed), Satellite WAZ #12 (40 confirmed), CQ DX Field #40 (mixed Oscar 112 fields), CanadAward #2 (satellite).
Currently member of AMSAT-NA, RAC, ARRL, QCWA, WCARC, OVMRC and OARC. As a result of winning top place at the Ottawa Amateur Radio Club home brew night s even times from 1987-1998 the Technical Achievement Award plaque no longer had space for additional tags and was permanently given to me.
Member of QCWA and Chapter 70. Served as Director (1990-1992) and Secretary (2001-2005).
The Chapter 70 May 2001 dinner meeting featured my presentation "AMSAT AO-40".
On the Organizing Committee (forums) for the October 2004 QCWA International Convention. Also gave a presentation "Present and Future of Amateur Satellites".
At the Chapter 70 November 2006 dinner meeting, gave a presentation "Real World Helix Antenna Comparison".
Received my QCWA "65 Years Licensed" Golden Certificate and lapel pin at the Chapter 70 May 2014 dinner meeting and the QCWA Century Certificate at the Chapter 70 May 2010 dinner meeting.
---
---