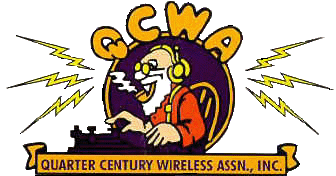 National Capital Chapter 70 - Ottawa, Canada
VE3KJQ Biography
Patrick (Pat) Brewer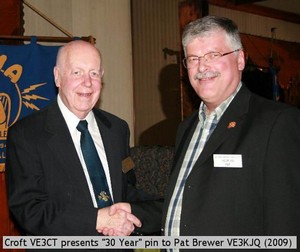 ---
---
Background
Education / Employment History
1976 – Ryerson University – Graduated with Bachelor of Applied Arts (Radio and Television Arts)
1976-1977 – Ryerson University – Lab Assistant
1977-1978 – VTR Productions (Toronto) – Video Editor
1978-2012 – CTV Ottawa (CJOH-TV) – Video Editor
2012 - Retired
---
Amateur Radio History
1979 - First licensed as VE3KJQ
---
Additional Information
Member of RAC and its predecessors since 1979
Member of Ottawa Valley Mobile Radio Club and served as Treasurer (1982-1983), Vice President (1983-1984), President (1984-1985), Membership Chair (1986-1990) and Historical Chair (1991-1993).
One of the founders of the OVMRC Amateur Radio Course and taught the regulations and Morse code portions of the course for nine years.
Co-authored the text book "Amateur Radio for Beginners" published in 1992 by the OVMRC and distributed nationally by CARF and later RAC for a period of about nine years through a couple of editions.
Also, a member of the Ottawa Amateur Radio Club, and the Ottawa Valley QRP Society.
Enjoy operating contests as a QRP station all modes, and higher power for non-contest operating.
Life Member of QCWA and member of Chapter 70. QCWA "40 Year Licensed" certificate and pin presented in May 2020.
---
---