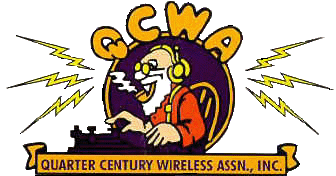 National Capital Chapter 70 - Ottawa, Canada
VE3KI Biography
Richard (Rich) Ferch - QCWA# 33456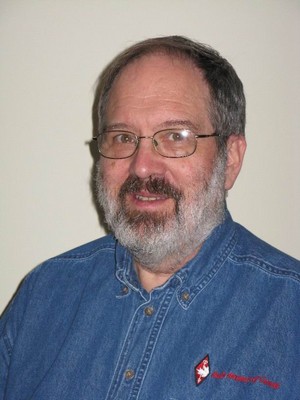 ---
---
Background
Rich grew up in Fort William, Ontario (now part of Thunder Bay) and began experimenting with electronics in high school.
Education / Employment History
1964-1968 - University of Waterloo - graduated with BMath in Applied Mathematics.
1968-1974 - Cornell University, Ithaca NY - graduated with PhD in Applied Mathematics (thesis topic was in astrophysics).
1973-1976 - Worked for the Lab for Plasma Studies at Cornell University doing numerical modelling in plasma physics.
1976-1979 - Worked at Atomic Energy of Canada Ltd's Whiteshell Nuclear Research Establishment in Pinawa, Manitoba helping develop reactor safety modelling software.
1980-2006 - Came to Ottawa in 1980 to work for the then Atomic Energy Control Board, which became the Canadian Nuclear Safety Commission in 2000. Held a variety of posts there, among them: Scientific Advisor, Safety Evaluation; Head, Event Analysis and Generic Review Group; Director, Research and Support; Director, Components and Quality Assurance; and Director, Wastes and Decommissioning. During that time he also served as Canadian representative on a number of international committees and working groups. Retired from the CNSC in 2006.
2006 - Self-employed consultant to various Canadian and international organizations on radioactive waste safety and regulatory issues.
---
Amateur Radio History
1978 – First licensed as VE4AEO.
1979 – Passed examination for Advanced Certificate.
1980 – Moved to Ottawa. Assigned call sign VE3IAY. Active on HF CW for a few years.
1985-1995 – Inactive.
1995 – Became active again, starting with HF CW DXing, then taking up contesting in both CW and RTTY.
2006 - Radio Amateurs of Canada – Vice President of Regulatory Affairs.
2006 – Obtained two-letter call sign VE3KI. Still holds VE3IAY.
2009 – Re-obtained original VE4AEO call sign, which he uses while visiting family in Manitoba.
---
Additional Information
Rich operates HF CW, RTTY and PSK31. Active contester, occasional DXer.
Member of the documentation team for the N1MM Logger contesting software. Active member of several amateur radio-related Internet user groups.
Operating awards include 5BXCC (also DXCC on 30m, 17m and 12m), WAZ, 5BWAS, WPX, Canadaward & 1000-Mile-per-Watt, all on CW; DXCC & WAS on RTTY; plus various contesting awards and certificates.
Member of RAC, ARRL, Contest Club Ontario, CW Operators' Club (CWops), North American QRP CW Club (NAQCC), PODXS 070 Club (PSK31).
Joined QCWA as a Life Member in 2006. Served as Director of Chapter 70 (2008-2011).
Rich was presented with his QCWA "30 Years Licensed" lapel pin at the Chapter 70 May 2008 dinner meeting.
---
---