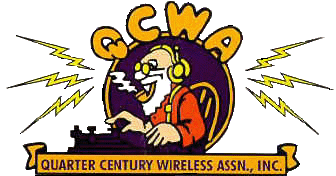 National Capital Chapter 70 - Ottawa, Canada
VE3JGL Biography
Luc Pernot - QCWA #36674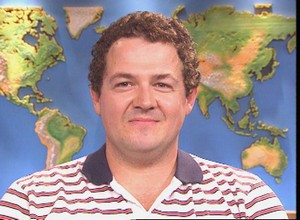 ---
---
Background
Luc grew up in the Ottawa area.
Education / Employment History
1978-1980 - Algonquin College - Electronic Engineering Technician Diploma
1980-2012 - Canadian Television Network (CJOH-TV) part of Bell Media
1980-1983 - Central Equipment Area Maintenance Technician - shift work
1983-1984 – General Maintenance Technician
1984-1986 – Studio Systems Maintenance Technician also required technical support during Live and Recorded Studio Productions.
1986-2012 – Transmitter Maintenance Technician, responsible for the alignment, repair and maintenance of Microwave Radio Systems, TV RF Power Transmitters serving the coverage area of CJOH-TV (Ottawa, Cornwall, Montreal West, Kingston, Belleville, Pembroke).
2002 - Promoted to Transmitter Maintenance Supervisor.
Courses at CTV: 1985 - Chyron Character Generation Equipment; 1998 - Larcan TT10 Series Transmitters; 2008 - Tandberg Satellite Transmission Encoder and Decoder Systems, 2011 - Harris Digital Television Transmitters
2012 – Retired from CTV
2015-2015 - AVB Integration Services Inc.- Upgrading the system core of the House of Commons from Standard Definition TV to High Definition TV.
---
Amateur Radio History
1990 - First licensed as VE3LJC. Then acquired VA3LUP and now VE3JGL
Station includes: Yaesu FT-857D remote-controlled with Ham Radio Deluxe and Skype.
Also have Kenwood TS-830S and TS130S transceivers.
Antennas: M2 20M4DX 4 Element Monoband yagi at 16M, and W8NX 40-80-160M Inverted V.
Interests: Building amateur radio equipment, transmitters, amplifiers, transverters. Also Alpine skiing, Golf and Motor Mechanics
Member of VE2CRO, VE2REH and VE3RIX clubs.
2015 – Joined QCWA and Chapter 70. Awarded 25 Year Licensed pin at May 2016 Dinner Meeting.
---
---