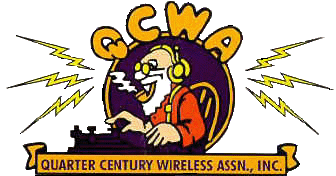 National Capital Chapter 70 - Ottawa, Canada
VE3JG Biography
Joseph (Joe) Parkinson - QCWA# 31014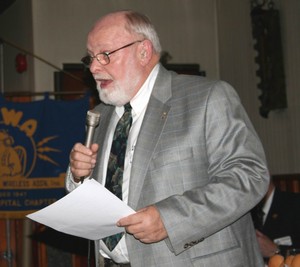 ---
---
Background
Grew up in New Brunswick.
Education / Employment History
1955-1957 - Royal Canadian Air Force – airborne radio officer. London, Centralia, Winnipeg, Trenton.
1957-1961 - Royal Canadian Air Force (Rivers) – Air Training Centre – C-119 air-crew mostly in arctic.
1962 – Alberta Government Telephones – Telephone Refurbishing Shop.
1962-1967 - Royal Canadian Air Force – Air Traffic Control Training – posted to Cold Lake, Alberta.
1967-1971 - Royal Canadian Air Force – pilot training, instructor
1971-1975 - Royal Canadian Air Force (Comox) - 409 Squadron T-33
1975-1978 - NDHQ – Directorate of Cartographic Operations.
1978-1981 - Royal Canadian Air Force (Comox) – VU-33 Squadron T-33, CS2F Tracker
1979-1987 – Owned OK Tire Automotive Service Centre (Courtenay, BC)
1987-1992 - Royal Canadian Air Force (Ottawa) – Dir of Air Regulations and Traffic Services. Wrote air regulations and procedures. On two international airfield standardization committees.
1992-1998 – Consultant to Energy Mines & Resources – aeronautical charts.
---
Amateur Radio History
1956 – First licensed as VE4KY
Other call signs held as posted around Canada – VE6CU, VE4PJ, VE7EXP, VE3BJN, VE4ALH, VE3ALH
1989 – received two-letter call sign VE3JG
---
Additional Information
Active mostly on HF CW and building rigs during RCAF career.
Now have computer sound card software so active on PSK31, and other digital modes (MFSK16, Throb, etc.).
Member of ARRL and RAC. Served as Vice President - Industrial Liaison (2004-2007)
Member of QCWA and Chapter 70. Served as Chapter 70 President (2005-2006). Served on the QCWA 2004 International Convention Organizing Committee (Registration).
Was presented with QCWA "55 Years Licensed" Golden Certificate and lapel pin at the Chapter 70 September 2011 dinner meeting.
---
---