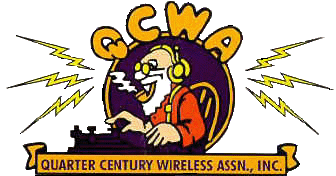 National Capital Chapter 70 - Ottawa, Canada
VE3EV Biography
Cary Honeywell - QCWA# 32616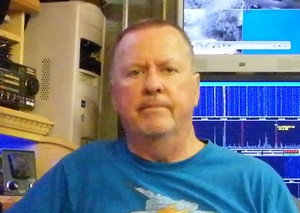 ---
---
Background
Education/Employment History
1975 - Graduated from Carleton University in 1975 with a BA in Law and Political Science.
Have professional certifications in Broadcasting, Internet Technology, Oracle Database products, Network Management, and Small Engine Repair.
Worked as HI-FI store manager, Radio Operator for Com-Dev Marine in Tuktoyaktuk NWT, Senior Remote Area Transmitter Technician for CBC (late 70's to early 80's).
Radio Announcer for several small town stations around the country. Currently IT support for radio station CHLK in Perth, Ontario.
1985 – 1995 Government of Canada - Computer Programmer, Hardware Support Analyst and Help-Desk Adviser.
Became a Network Analyst and Systems Manager at Department of National Defence in Ottawa and was the DND representative to the Government of Canada Working Groups on the Internet, Smart Card technology and other groups related to technological change in the Government.
Was part of the team that developed and installed the Internet and Intranet for DND.
2001 - Joined the Canadian Forces Electronic Warfare Centre as a Help-Desk Supervisor and Network Analyst. This job progressed to the areas of IT and Building Security.
2006 - Joined the Information Security branch of DND and worked as a National Emission Security (EMSEC) Analyst, developing policy with respect to WiFi security and the security surrounding electronic devices and new technology. Participated as an analyst with respect to electronic countermeasures.
2011 – Retired and moved to Perth Ontario.
---
Amateur Radio History
1965 - Licensed as VE3EBH. 1967 – Advanced Qualification. 1968 – New callsign VE3ARS. 1992 – Two-letter callsign VE3EV.
1970 - Assistant Emergency Coordinator for Ottawa area.
1970 – 1975 Active on the CW Ontario-Quebec Net as ARRL Route Manager, and active on both Eastern Canada and Eastern Area Nets.
Active as tech support for repeaters VE2CRA and VE3RIX. Repeater builder for VE3MEI (which became VE3TEN). Assisted in the national conversion to the 600 kHz offset standard for repeaters in Canada. Built and manage VE3IEV in Perth Ontario and manage both IRLP nodes 2053 (VE3IEV) in Perth and 2040 (VE2CRA) in Ottawa.
1975 – 1980 Auto-Repeater Advisory and Technical adviser to Canadian Amateur Radio Federation.
1978 – 1982 Editor for TCA The Canadian Amateur magazine.
1979 - Participated in the WARC-79 working group.
---
Additional Information
Editor for OARC Groundwave on several occasions.
Active on HF, mostly CW on 20 metres.
Have Private Pilot License and fly a Cessna 172.
I curl and golf when I can.
2004 – Joined QCWA and Chapter 70.
Presented with 50 Year Licensed Golden Certificate and Year pin at the May 2015 Dinner Meeting.
---
---