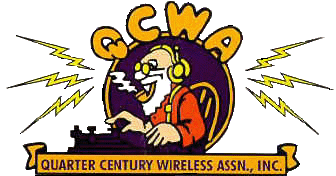 National Capital Chapter 70 - Ottawa, Canada
VE3DY Biography
Gordon (Gord) Grant - QCWA# 8793
---
---
Background
Gord grew up in Ottawa.
Education / Employment History
1939–1940 – McGill University – Electrical Engineering
1940-1945 – Glengarry Highlanders Regiment – attached to NRC
1940-1945 – National Research Council – Radio & Electrical Engineering – gun-laying radar and several other military projects.
1945-1955 - National Research Council – Radio & Electrical Engineering – Design Section – mechanical and architectural projects.
1955-1974 - National Research Council – Radio & Electrical Engineering – building co-ordinator. Did the Lake Traverse installation survey layout.
1974 – Retired from NRC.
---
Amateur Radio History
1934 – First licensed as VE3ABG in Ottawa
1947 – re-licensed after the war as VE2AM, while living in Kingsmere, Quebec.
1950 – Moved to Ottawa and obtained VE3DY.
---
Additional Information
He was active on the HF bands – phone and CW. Earlier he was very active on 6M and 2M FM, mobile and fixed. Not keen on DX, but keen on QRP. In recent years, Gord has been Net Control on the VE3STP Champlain Repeater 2M FM Net.
Gord joined the OARTG, forerunner of OARC, in 1934. He served as OARC Groundwave Editor (1951-1967), Treasurer (1950-1954) (and 1968-1971) and President (1960-1962).
He was also a founding member of OVMRC, and served as Activities Coordinator (1958) and Secretary-Treasurer (1959-1960)
Gord was also a member of Radio Society of Ontario during its short life.
He has been an ARRL member 1934-1940 and 1948 until the present, and has an ARRL Code Proficiency Certificate for 20 WPM.
Gord is a member of QCWA and Chapter 70. At the Chapter 70 September 1991 dinner meeting Gord gave a presentation on "The Effects of Solar Radiation and the Earth's Magnetic Field on Long-Distance Power Lines and Substations".
He also spoke on "Ionosphere, Sunspots and the Solar System" at the Chapter 70 May 1999 dinner meeting. Gord also served on the Organizing Committee (event souvenir pins) for the QCWA 2004 International Convention.
He received his QCWA "75 Years Licensed" Golden Certificate and lapel pin at the Chapter 70 May 2009 dinner meeting. Gord also has received the QCWA Century Certificate. Received 80 Year Licensed Anniversary Award in May, 2014.
---
---