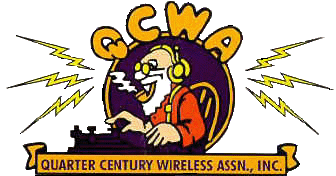 National Capital Chapter 70 - Ottawa, Canada
VE3CXL Biography
John Gilbert - QCWA#13833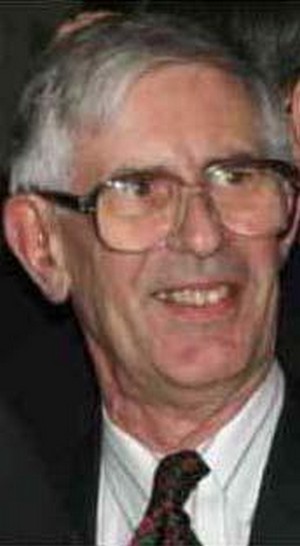 ---
---
Background
John was born in England but went to school in England and Germany (where his father was stationed with the British Army from 1950 to 1953)
Education / Employment History
1956-1959 – Department of Transport – Radio Operator on Joint Arctic Weather Stations Resolute Bay and Eureka and London Ontario.
1959-1966 – Department of Transport – Specialist, Aircraft Electronics
1966-1969 - Department of Transport – Specialist – Training and Development
1966-1969 – Carleton University – Graduated with the degree BA (Political Science)
1969-1972 - Department of Communications – Chief, Manpower Planning
1972-1975 - Department of Communications – Staff Member, Policy Sector
1976-1981 - Department of Communications – Director, Industry Structure, Spectrum and Radio Systems Policy
1981-1984 - Department of Communications – Director, International Arrangements
1984-1985 - Executive Secretary to Independent Commission on World-Wide Telecommunications Development (Maitland Commission)
1985-1986 - Department of Communications – Director, Central Region, including spectrum management for three Prairie provinces and NWT
1987-1990 – Director-General, Government Telecommunications Agency (then Canada's largest private telecommunications network)
1991-2010 – John Gilbert and Associates
2010 – Retired
---
Amateur Radio History
1955 – first licensed as VE3BOH in Brantford, Ontario. Elected President of Brantford ARC that year.
1956-1958 Held the call sign VE8OW and operated from VE8MB (Resolute Bay) and VE8MA (Eureka).
1958-1960 – Active in Sarnia as VE3BOH and then in Ottawa. Elected an original Directors of OVMRC.
1960-1976 – Inactive and let call sign VE3BOH drop.
1976 – Obtained VE3CXL and became active again. Served as OARC Treasurer (1979-1981).
---
Additional Information
Achieved DXCC, DXCC(ph), DXCC(cw), WAS, 5 Band WAS, 5 Band DXCC and WAZ.
Wrote articles for a number of amateur radio publications including The Canadian Amateur, CQ Magazine, QST, The Groundwave, Worldradio and 73 Magazine. Also wrote a chapter for the CARF Operating Handbook.
In the 70s and 80s operated from 8J3ITU in Japan, 4U1ITU in Geneva and also operated one summer as FP0GNS (Saint Pierre and Miquelon).
In recent years participated in Field Day.
John is a member of QCWA and Chapter 70. He was the banquet speaker on "The Joint Arctic Weather Stations" at the QCWA 1996 International Convention.
John received his QCWA Century Certificate at the Chapter 70 May 2008 dinner meeting, and his QCWA "55 Years Licensed" Golden Certificate and lapel pin at the Chapter 70 May 2010 dinner meeting.
---
---