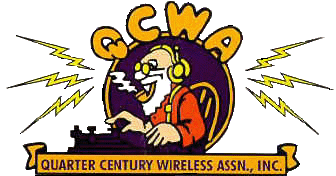 National Capital Chapter 70 - Ottawa, Canada
VE3CGO Biography
Doreen Morgan - QCWA# 9669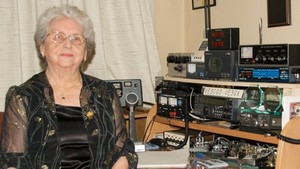 ---
---
Background
Grew up in Brandon, Manitoba
Education / Employment History
Brandon Business College
Scott Fruit Company (Brandon)
Bank of Canada (Ottawa) - Data Centre (part-time)
The Journal (Ottawa) - part-time
---
Amateur Radio History
1950 – First licensed as VE1ABT in Nashwaaksis, New Brunswick. 1953 – Advanced
Member of Fredericton Amateur Radio Club
Handled traffic during hurricanes and sleet storms.
Director of the New Brunswick Amateur Radio Association
1957 - Assigned VE3CGO upon move to Ottawa
Founding member of Ottawa Valley Mobile Radio Club
Worked with husband Ed VE3GX editing the OVMRC Rambler newsletter.
For 14 years provided daily monitoring of 3760 kHz and then 2M repeater VE2CRA.
1967 - Organized communications and was NCS for "OXFAM Miles for Millions" walkathon
President of OVMRC 1971-1972
Co-NCS with Ed VE3GX of the Pot Hole Net (75M-SSB) and the Pot Lid Net (80M-CW). Received, with Ed,
a plaque and gold-plated key on the 35 year anniversary of those nets.
1972 - Helped organize the daily ONTARS Net on 3755 kHz
Served as ARES Emergency Coordinator
Life Member of QCWA and Chapter 70.
1979-1981 Secretary/Treasurer of Chapter 70. Chapter 70 Historian/Archivist for several years.
2005 - Co-recipient of QCWA Meritorious Award
2005 - Received 65 Year Golden Certificate and Year pin at the May 2015 dinner meeting.
---
Additional Information
For 32 years worked with Girl Guides of Canada as a Brownie leader, Ranger leader and Commissioner and then Trainer of new leaders, while also working in administrative positions.
Long term volunteer driver for the Canadian Cancer Society and Senior Citizens.
---
---