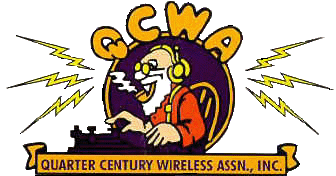 National Capital Chapter 70 - Ottawa, Canada
VE2CV/VE3CVV Biography
John (Jack) Belrose - QCWA# 32361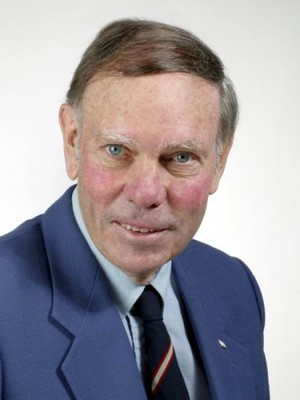 ---
---
Background
Jack grew up in Alberta and British Columbia.
Education / Employment History
1950 – University of British Columbia – Graduated with BASc (Electrical Engineering)
1951 - University of British Columbia – Graduated with MASc (Electrical Engineering)
1951-1997 – Defence Research Telecommunications Establishment (Now Communications Research Centre).
1953-1957 – Cambridge University – Graduated with PhD (Cantab)
1997 - Retired with rank of Radioscientist Emeritus. Now doing personal research at CRC (part-time) in the field of computational electromagnetics (antenna and near-field problems)
Life Senior Member IEEE Antennas & Propagation Society
---
Amateur Radio History
1949 – First licensed as VE7QH in Vancouver, BC
1951 – VE3BLW when moving to Ottawa, ON
1958 – VE2CV when moving to Aylmer, Quebec. Also holder of CRC amateur radio station call sign exVE3DRC/VY9CRC.
2009 – VE3CVV when moving to Ottawa, Ontario. Still holder of call signs VE2CV, VY9CRC, and amateur repeater call sign VE2KPG.
---
Additional Information
Published many articles in QST, QEX, Ham Radio, Communications Quarterly, and in the ARRL Antenna Compendium series publications. And, as well in professional publications, in AGARD Conference Proceedings and Lecture Series, and chapters in three books.
Technical Advisor to ARRL.
Member of Antique Wireless Association
Fellow and (currently) Director and Technical Editor of the Radio Club of America. Published the Platinum Jubilee Yearbook of The Radio Club of America, 2006, which included a co-authored paper "Amateur Radio Contributions to the Art and Science of Communications - Revisited".
Awarded The RCA Armstrong Medal, for contributions to the art and science of communications.
Member of QCWA and Chapter 70. Gave a presentation at the QCWA International Convention in October 2004 "The Truths and Untruths about Electrically Small Antennas", and another presentation on "Electric-Magnetic Electrically Small Antennas" at the Chapter 70 February 2010 Lunch meeting. Received QCWA "60 Years Licensed" Golden Certificate and lapel pin at the Chapter 70 May 2009 Dinner Meeting.
---
---