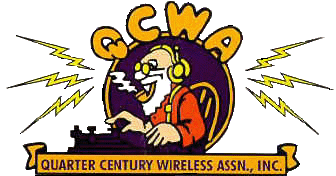 National Capital Chapter 70 - Ottawa, Canada
VE1HU Biography
Joan Powell - QCWA# 28931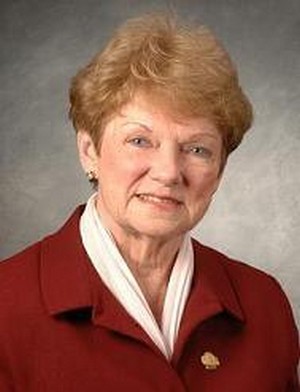 ---
---
Background
Grew up in New Brunswick.
Education / Employment History
Radio School in Saint John for commercial radio license
1950-1952 - Radio Station CFBC Saint John – control room operator
Ryerson Institute of Technology (Toronto) – TV theory and operation, advertising principals, marketing classes
1952-1953 - S.W. Caldwell Ltd – Toronto – assistant to recording engineer
1953-1957 - Radio Station CFRB - Toronto – technical operations, master control and recording studio.
1958-1975 – Homemaker - Toronto
Humber College (Toronto) – Residential Real Estate
1975-1980 – Durkin Rodgers Advertising - Toronto – Production Manager, Account Executive
Algonquin College (Ottawa) – Computers and Programming classes
1982-1985 – A.E. Lepage - Ottawa - Sales
Carleton University (Ottawa) – Physics, Astronomy classes
1987-1994 – Federal Business Development Bank - Ottawa – Case Coordinator
---
Amateur Radio History
1972 - First licensed as VE3FVO in Toronto
1989 – two-letter call sign VE3ZC received in Ottawa
---
Additional Information
Amateur radio activities include 20, 40, 80, 160, 10M SSB and 2M FM. Field day activities in Toronto.
Member Nortown Amateur Radio Club - Toronto – served five years on Executive, including President.
Member Ontario Trilliums – Vice President and served on the Ontario QSL bureau (Letter "C") for several years.
Member of Radio Society of Ontario – as Advertising Manager and served on three RSO Conventions.
Charter Member of Canadian Amateur Radio Federation - served as Secretary and President.
Organized an advertising campaign "Explore the Future with Amateur Radio" across Canada using Broadcasting Stations and Libraries in 1978.
Recipient of the Albert Yates Award for having done the most for amateur radio in Toronto that year (written up in QST - August 1979).
Member of Ottawa Amateur Radio Club – Served as President (1984-1985).
Elected as QCWA International Director (2008-2009).
Member - RAC, International Repeater Group, Fredericton ARC, CLARA.
Member of QCWA Chapter 70 – secretary/treasurer, served on the Organizing Committee (Publicity) for the QCWA 1996 and 2004 International Conventions.
Was presented with QCWA "35 Years Licensed" lapel pin at the Chapter 70 May 2007 dinner meeting.
---
---