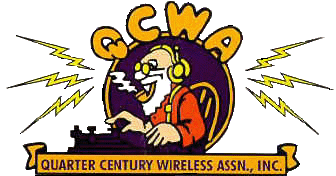 National Capital Chapter 70 - Ottawa, Canada
VA7UX Biography
David Coutts - QCWA# 36225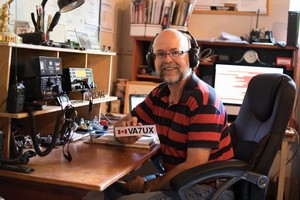 ---
---
Background
Born in Alberta but grew up in the Ottawa area.
Education / Employment History
1985 – Graduated from Algonquin College with diploma in Electronic Engineering Technology.
Acquired Certified Engineering Technologist status.
1985-1989 Transport Canada – North Bay Airport – Radar Tech
1989-1995 Transport Canada – Ottawa Airport – Radar Tech
1995-2000 Transport Canada/ Nav Canada – Ottawa Airport – Module Maintenance Specialist
2000-2015 – Canada Border Services Agency – Senior Radio Specialist
June 2015 - Officially retired.
October 2015 - Relocated to Kaslo, British Columbia
---
Amateur Radio History
1978 – Passed Amateur Radio Basic examination in Ottawa – Received call sign VE3KLX
1979 – Passed Amateur Radio Advanced examination
1979-1984 – Served on the Executive of Ottawa Valley Mobile Radio Club as Tech Advisor. Treasurer, Vice President and then President
1980-1985 – Served as Net Manager The Wise Owl Net
1980-1985 – Served as Net Control of The Pot Lid CW Net and the Kingsmere Traffic Net
2010 – Acquired the call sign VE3PPC after father VE3PPC became a Silent Key.
2015 - Set up HF station as VA7UX
---
Additional Information
Today main interests are QRP and CW.
2013 – Joined QCWA and Chapter 70.
---
---