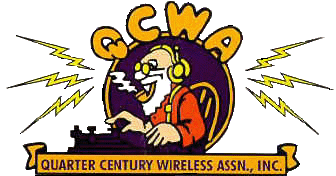 National Capital Chapter 70 - Ottawa, Canada
VA3YH Biography
Ying-Keung (Ying) Hum - QCWA# 33148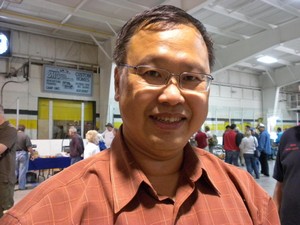 ---
---
Background
Ying grew up in Hong Kong, China.
Education / Employment History
1979 – University of Waterloo – Graduated with B.A.Sc Electrical Engineering
1980 - Licensed as Professional Engineer of Ontario.
1979-1984 – Mitel Corporation – SX5, SX20, SX200 Test Engineering and Skyswitch Division.
1984-1989 – Canadian Marconi Company (Ottawa) – Avionics Division – GPS Receiver and Phased Array Antenna
1989–1990 – Bell Northern Research – Digital Radio Group.
1990 - Piconet, Inc – President
1991 - Global Satellite Inc (Hong Kong) – Consultant
1991 - Satellicast Inc – VP of Research and Development
1992 - Precise 92 – President
2009 - Kimberley Optical Lab - Owner
---
Amateur Radio History
1976 – First licensed as VE3FUB in Kitchener/Waterloo while at university.
1980 – Advanced Certificate.
Also hold call sign VA3HUM and licensed as VA3YH/VR2 in Hong Kong
---
Additional Information
Member of:
Radio Amateurs of Canada (Life member),
Ottawa Amateur Radio Club,
Ottawa Amateur Radio Digital Group (D-Star Network System Administrator),
Ottawa Valley QRP Society,
QRP Amateur Radio International Club.
Ying is also a member of QCWA and Chapter 70.
He was presented with his QCWA "30 Years Licensed" lapel pin at the Chapter 70 September 2006 dinner meeting.
He gave a presentation on "Software-Defined Radio for Receiving HF DRM (Digital Radio Mondiale) Signals" at the Chapter 70 September 2010 dinner meeting.
---
---