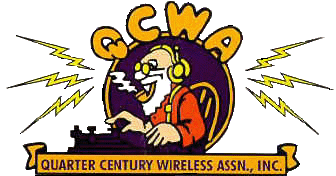 National Capital Chapter 70 - Ottawa, Canada
VA3PJ Biography
Peter Jago - QCWA# 34833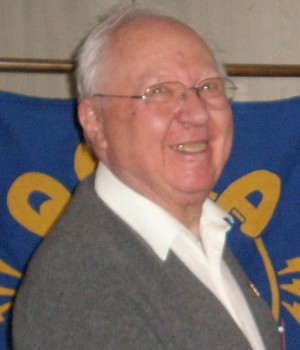 ---
---
Background
Peter grew up in rural England.
Education / Employment History
1942-1947 - Royal Electrical & Mechanical Engineers – Wireless Mechanic (Technician).
1949-1951 – City and Guilds – Radio, Telecommunications and Mathematics
1951-1960 – Mullard Laboratories - Research Engineer – Airborne Radar Transmitter included developing 35 GHz microwave components.
1961-1968 – Mullard Equipment Limited – Program Manager for the Airborne Radar developed at Mullard Labs.
1968-1972 - Mullard Equipment Limited – Product Manager – engineering proposals, and engineering liaison with customers.
1972-1981 – Mullard Equipment Limited – Marketing Manager. From 1978 pursued export opportunities in Canada, New Zealand and Australia.
1981-1983 – MEL Defence Systems Ltd – Manager – getting set up for Canadian production of the MEL radars.
1983-1986 – MEL Defence Systems Ltd – Director of Marketing - seeking world markets for the Canadian product of the new 10,000 sq ft plant
1986 – Retired from full-time employment.
1986-1990 Consultant
---
Amateur Radio History
1930's – Began as short-wave listener and radio constructor.
1970 – First licensed as G8ECR. Subsequent call signs F0ASV, ZL0AAB and VK6BEC while visiting France, New Zealand and Australia.
1987 – In Canada obtained Advanced certificate and call sign VE3PWJ
1996 – Obtained two-letter call sign VA3PJ
---
Additional Information
Peter now lives in an antenna-restricted location but has recently purchased a D-STAR mobile radio to keep abreast of the new technology. He wishes more local amateurs were working the upper bands - VHF/UHF and beyond.
In the UK was a member of Worthing ARC, Crawley ARC and Cornish ARC.
Peter is a member of RAC and RSGB as well as WCARC, and served as OARC Vice President (1989-1991) and President (1991-1993).
He is also member of QCWA and Chapter 70. His QCWA "35 Year Licensed" pin was presented to him at the Chapter 70 November 2009 dinner meeting.
---
---