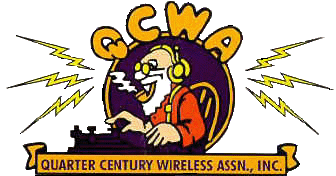 National Capital Chapter 70 - Ottawa, Canada
VA3KS Biography
Kieran Shepherd - QCWA# 33624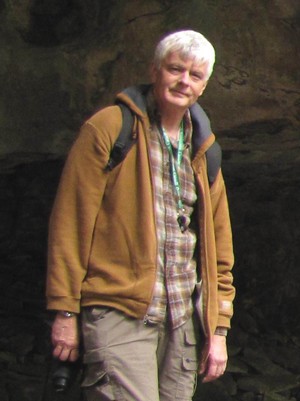 ---
---
Background
Born in the UK. Family moved to Canada at age 5. Grew up in Ontario (Toronto, London, Mitchell, Niagara)
Education / Employment History
1980 – Brock University – Graduated with BA (Archaeology and Geography)
1987- Museum Studies - Algonquin College, Ottawa.
1987 – Began work at Canadian Museum of Nature working in the Fossil Vertebrate section of the Canadian Museum of Nature.
1992 – Norwich University (Vermont) – Graduated with MA (Environmental Studies – with Palaeontology focus)
1992- Present - Canadian Museum of Nature – Earth Sciences – Research in Ceratopsian dinosaurs, including a newly-discovered Chasmosaur. Now Chief Collection Manager - Care of palaeontology collection.
Published papers on Collection Care and Ceratopsian dinosaurs. Field work in China.
---
Amateur Radio History
1979 – First licensed as VE3LVG in Niagara.
1982 moved to Fort McMurray, Alberta with call sign VE6BKX.
1984 moved to Ottawa and received call sign VE3OSQ. Applied and received two-letter "initials" call sign VA3KS.
1989-1991 operated VE3LVG UHF repeater, Almonte on 444.850. Frequency pair was transferred to the WCARC in 1991.
1989-1995 operated VE3OSQ packet radio BBS from Almonte Ontario. Linked to 9k6 Lavant repeater and 56k Ottawa packet repeater.
Operated VE3OSQ 2M SSTV Repeater for several years on 144.97.
---
Additional Information
Currently active on HF SSTV, 10M FM and CW, QRP and D-STAR using current call signs VA3KS and VA3FAQ. Recently bought a D-STAR radio to enjoy the benefits of the D-STAR networking features.
Member – RAC, ARRL, QRP ARCI, Life Member of West Carleton Amateur Radio Club - Treasurer for a number of years in the 1990's.
Member of QCWA and Chapter 70.
---
---